Thyroid Cancer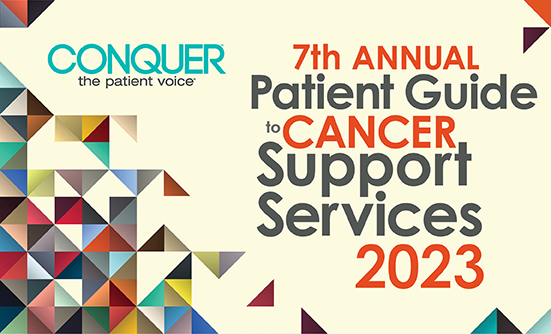 Patient Stories
Thyroid Cancer
Lucia Hernandez was forced to have a thyroidectomy, removal of the entire thyroid to treat her cancer, which caused her anxiety after having had an emergency gallbladder surgery that did not go well.
FDA Approvals, News & Updates
Thyroid Cancer
In September 2021, the FDA approved Cabometyx (cabozantinib) for the treatment of patients aged 12 years or older with locally advanced or metastatic thyroid cancer that progressed after VEGFR-targeted therapy who cannot use, or whose disease is not responding to, radioactive iodine therapy.
Survivorship
Thyroid Cancer
Support Services
Audrey Guth is a 2-time cancer survivor, of thyroid cancer and breast cancer. In 2009 she launched the Nanny Angel Network to help children of mothers with cancer go to the camp of their choosing and give their moms a break.
Patient Stories
Thyroid Cancer
Thyroid cancer survivor Carly Flumer shares her experience after surgery to remove the tumor. Drawing stares to her neck scar, she has found that lifting heavier weights at the gym helped her gain confidence back.
Patient Stories
Thyroid Cancer
Julie Salman chronicles her experience with thyroid cancer, including dealing with a new reality and coping with radiation.
Thyroid Cancer
Although most thyroid cancers can be cured at early stages, it is the most rapidly increasing cancer type in the United States, according to the American Cancer Society. It is not yet clear why the incidence of thyroid cancer is increasing so fast.