Neuroendocrine Tumors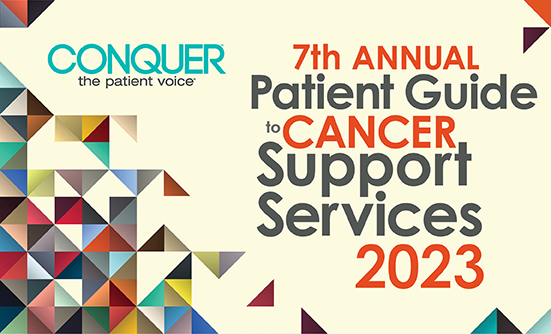 Legal Corner
Neuroendocrine Tumors
One woman's personal battle with a rare cancer was the motivation to change the law regulating the way doctors are educated in her state. Will your state be next? Read more about Greta Stifel's journey from patient to lawmaker.
CONQUER Cam
Neuroendocrine Tumors
Patient Stories
Cindy Lovelace shares her extraordinary cancer journey, being a survivor of not one, but two different types of cancer – breast cancer and neuroendocrine tumor (NET) cancer. Listen to Cindy's story as she talks about her diagnoses and courses of treatment, and delves deeper into going through a clinical trial, which dictated her treatment path for NET.
Hero of Hope
Neuroendocrine Tumors
Maryann Wahmann is the 2016 Hero of Hope Patient Award winner. Over 7 years, she had 7 colonoscopies, 7 endoscopies, and several wrong diagnoses before being diagnosed with carcinoid cancer, a type of neuroendocrine tumor (NET).
Hero of Hope
Neuroendocrine Tumors
Patient Stories
Maryann, a carcinoid cancer survivor, and her husband helped grow a small support group to more than 100 patients with neuroendocrine tumors (NETs). They also launched the nonprofit organization Neuroendocrine Cancer Awareness Network, which offers a carcinoid cancer hotline; organizes national and regional conferences; and hosts fundraisers, including an annual walk that was started by her daughter, Tricia.
Hero of Hope
Patient Stories
Neuroendocrine Tumors
After being diagnosed with a rare cancer, Cindy started the Healing NET Foundation. This not-for-profit organization is dedicated to giving more resources to physicians who are treating neuroendocrine tumors.